At Court Caribbean Law Practice, we have managed to create a unique blend of youth and experience. Our attorneys-at-law have amassed an average post qualification experience level of 20 years at the local and regional Bars
At Court Caribbean Law Practice, our team of experienced, dependable Attorneys-at-Law are reasonably accessible. Due to the small size of our firm, we are able to cultivate open relationships with our clients.  As seasoned legal counsel, we strive at all times to adopt practical, solutions-oriented approaches to resolving client issues to the extent that they are consistent with the law and without compromising our professional standards.
NIGEL A. BENNETT LL.B
Partner
Email: nigel.bennett@courtcaribbean.com
Languages:
English & French
Jurisdictions Called:
Barbados Bar
Biography:
Nigel Bennett is an attorney-at-law and member of Barbados Bar Association and the Law Society of England and Wales (Int'l. Division). His primary practice areas include Corporate and Commercial Law, Int'l. Financial Services, Real Estate, Property Development and Banking, Governance, and Regulatory matters. He previously taught business law at BIMAP.
Read More
Nigel previously served as Legal Officer (Governor's office) at the Central Bank of Barbados as well as Legal Counsel to an int'l. subsidiary of RBC Royal Bank of Canada with responsibility for legal, corporate secretarial and governance matters. More recently, Nigel worked in the capital markets department of a "magic circle" law firm in London, England, prior to resuming private practice in Barbados.
Memberships
Barbados Bar Association
Law Society of England and Wales (Int'l. Divsn.)
Articles
"Legal issues relevant to property transactions in the Caribbean"
A Place in The Sun Magazine
"Legal issues relating to the sale & purchase of property in the Caribbean"
The Good Property Guide – London, England
"Financial services regulation in B'dos.-the changing dynamic" Business B'dos 2007
"Int'l. insurance developments in B'dos.-SCC's" Offshore Finance Canada
"Offshore banking in the Caribbean" BWIA Caribbean Beat magazine
"VAT & real estate transactions" Broad Street Journal
"Quality first–the evolution of offshore banking in B'dos." Offshore Finance Canada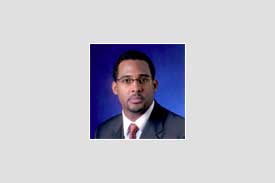 THERON I.S. MENDES LL.B
Partner
Email: theron.mendes@courtcaribbean.com
Languages:
English
Jurisdictions Called:
Barbados Bar & OECS Bar
Biography:
Theron I S. Mendes graduated from the University of the West Indies, Cave Hill Campus in 1997, having obtained his degree in Bachelor of Laws. He then pursued his Certificate of Legal Education at the Hugh Wooding Law School in Trinidad and Tobago and successfully secured same in 1999. He was called to the Bar in St. Lucia and Barbados in October 1999 and is an active member in both the St. Lucia Bar Association and the Barbados Bar Association.
Read More
Theron has been a mentor with the Barbados Youth and Business Trust as of 2003 providing legal services to the young entrepreneurs of Barbados.
In 2006, he received a Mentor Special Award from the Trust, and in 2009 he won the Outstanding Specialist Mentor Award. In 2010, he was the recipient of the Specialist Mentor of the Year.
Theron's primary areas of practice are:
Property development
Conveyancing
Mortgages and banking transactions
He is also versed in the areas of family, corporate and employment law and estates and probate matters.